Contact:
ALungren@HartmanKingLaw.com
P: 916.596.0816
F: 916.379.7535
520 Capitol Mall, Suite 750
Sacramento, CA 95814
PRACTICE SPECIALTIES
Alanna Lungren
Counsel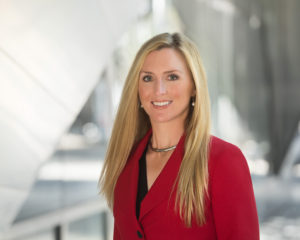 Ms. Lungren represents clients in the business, industry, and agriculture sectors in environmental litigation and regulatory compliance matters. Her practice includes advising clients related to compliance with numerous federal, state and local environmental laws, including those involving hazardous substances, hazardous waste, storm water management and waste discharge requirements, site investigations and remediation of contaminated urban and agricultural properties. In addition, Ms. Lungren represents clients before government agencies in civil and administrative enforcement actions.
Representative Experience
Successful challenges to regulating agencies' notices of violation and notices to comply, resulting in withdrawal of violations by regulators.
Providing support and advice to range of companies on reporting obligations under various environmental laws, including those regulating: underground and aboveground storage of hazardous substances, water diversion, waste discharge, storm water discharge management and compliance, hazardous substance handling and storage requirements, and emergency spill reporting requirements
Defense of clients in the energy, retail and food industries in district attorney civil enforcement actions.
Defense of clients against citizen-suits brought under the federal Clean Water Act and state counterpart.
Identifying improvements to and spearheading implementation of hazardous materials compliance program for retail client.
Represented almond processor in supply contract dispute in federal court and successfully negotiated favorable settlement terms.
Providing strategic advice to landowners regarding contaminated property site investigation and remediation, before purchase and sale of agriculture and urban properties.
Representing municipality in Comprehensive Environmental Response, Compensation and Liability Act (CERCLA) action.
Advice and reporting support to private labeling client regarding the Air Resources Board Safer Consumer Products program.
Project development and management of Supplemental Environmental Projects pursuant to Consent Agreement and Final Orders with U.S. EPA.
Education
University of the Pacific, McGeorge School of Law; Sacramento, California (J.D., 2009; McGeorge Law Review, Anthony M. Kennedy Inn of Court.)
University of Notre Dame, Notre Dame, Indiana (B.A., 2004)
Professional and Community Involvement
Agribusiness Committee, State Bar of California
California Farm Bureau Federation, Amador County
Women Lawyers of Sacramento, Member of the Board
Horses Healing Heroes, Member of the Board
Sacramento County Bar Association
Team-Bri, Founding Member
Admitted to Practice