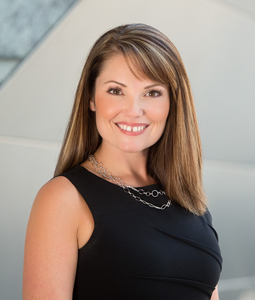 Contact:
Angela
Direct: 916.379.7683
Main: 916.379.7530
520 Capitol Mall, Suite 750
Sacramento, CA  95814
Angela Weir
PARALEGAL
Overview
Ms. Weir provides paralegal support on a wide range of environmental and regulatory compliance matters, including hazardous waste and materials management, contaminated property transactions, environmental reporting, weights and measures compliance counseling, litigation support and trial preparation.
Assisting with implementing, analyzing and tracking various components of retail client's national compliance programs, including client's hazardous waste management program, hazardous materials and emergency response program and weights and measures compliance program.
Instrumental in successfully preparing and submitting annual hazardous material business plan ("HMBP") reports to local regulators for retail client with stores throughout California, including working closely with retail store contacts and imputing data into electronic portal.
Assisting with development and management of supplemental environmental projects for clients pursuant to terms of settlement agreements with U.S. EPA.
Assisting with developing hazardous waste management compliance trainings and program documents for national retailer client.
Preparing reimbursement requests to the Underground Storage Tank Cleanup Fund ("USTCF") for various clients.
Supporting attorneys with developing comprehensive environmental compliance audit for investor-owned utility.
Providing litigation support in complex Comprehensive Environmental Response, Compensation and Liability Act ("CERCLA") actions.
Placer County Legal Professionals Association
Sacramento Valley Paralegal Association
Omega Nu – Kappa Tau Chapter
Paralegal Certificate, MTI College 2016
Associate of Arts, Liberal Studies, MTI College 2016