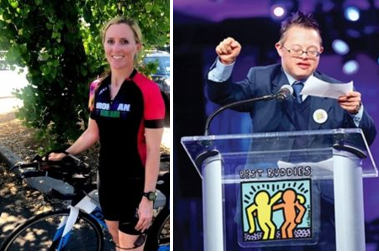 Hartman King PC attorneys, paralegals and staff are known for their active support of community and philanthropic organizations. This September, Counsel Alanna Lungren will be riding with "Team Maria" in the Best Buddies International – Hearst Castle Challenge bike ride along the California central coast.
Along with other Team Maria members, including former First Lady of California, Maria Shriver (Team Maria's namesake) and Governor Gavin Newsom, Alanna is riding and raising funds to support programs for people with intellectual and developmental disabilities (IDD).
Best Buddies International is the world's largest nonprofit organization dedicated to ending the social, physical and economic isolation of people with IDD. Their programs empower the special abilities of people with IDD by helping them form meaningful friendships with their peers, secure successful jobs, live independently, improve public speaking, self-advocacy and communication skills, and feel valued by society.
Good luck on the ride, Alanna!