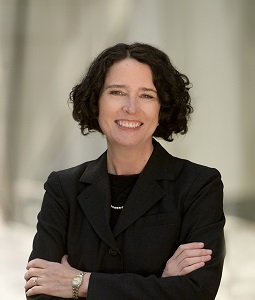 Contact:
Julie
Direct: 916.379.7529
Main: 916.379.7530
520 Capitol Mall, Suite 750
Sacramento, CA  95814
Julie Murphy
SENIOR PARALEGAL
Overview
Ms. Murphy provides paralegal expertise in matters involving complex civil litigation including environmental and regulatory compliance, enforcement defense, and environmental litigation. She has provided litigation and trial preparation support for attorneys and their clients for complex litigation, mediation, and appellate matters for a variety of legal fields.
Assisted in defending property owners against hazardous substance and hazardous waste enforcement actions.
Assisted in defending citizen suit actions brought under the federal Resource Conservation and Recovery Act (RCRA), the federal Clean Water Act (CWA),
California's Safe Drinking Water and Toxic Enforcement Act of 1986 (Proposition 65), and the California Environmental Quality Act (CEQA).
Assisted in the defense of government entity in hazardous waste enforcement action brought by county prosecutors.
Assisted in the representation of municipalities in Comprehensive Environmental Response, Compensation and Liability Act (CERCLA) actions.
Assisted in providing strategic advice to landowners regarding contaminated property site investigation and remediation.
Developed the policies and procedures to create an in-house legal department for a regional homebuilder to manage the SB800 "Right to Repair" claims process and defense of construction defect claims.
Assisted in the collection and management of electronic data for state and federal litigation matters.
California State University, Sacramento (B.A., 2001)
Sacramento Parks and Community Enrichment Commission (2015 to 2020)
Sacramento City Management Academy
Sacramento Planning Academy
Marshall/New Era Neighborhood Association, Member of the Board