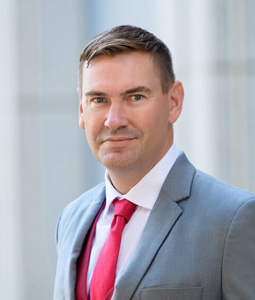 Contact:
Brent
Direct: 916.818.3955
Main: 916.379.7530
2150 River Plaza Drive, Suite 320
Sacramento, CA 95833-3880
Brent William Thompson
ATTORNEY
Overview
Brent W. Thompson is an experienced litigator and trusted counsel specializing in Climate Change and Energy Security, Critical Minerals, International Environmental Law, Enforcement Defense, Contaminated Property Transactions, and other environmental matters.
Mr. Thompson represents clients ranging from individuals and small businesses to commercial and agricultural landowners, developers, retailers, and large corporations. He helps clients navigate a broad range of issues, including but not limited to enforcement defense, contaminated property transactions, climate change, energy security, compliance programs, international environmental law, critical minerals, hazardous waste and hazardous materials, federal lands, and environmental litigation in state and federal courts.
His substantive expertise includes areas such as the Clean Water Act (CWA), the National Environmental Policy Act (NEPA), the Resource Conservation and Recovery Act (RCRA), the Infrastructure Investment and Jobs Act (IIJA), Status of Forces Agreements (SOFA), the proposed National Strategic and Critical Minerals Production Act, the California General Permit for the Discharge of Storm Water from Small Municipal Storm Water Systems (MS4), the U.S. EPA Multi-Sector General Permit (MSGP), and California Environmental Quality Act (CEQA).
Before entering private practice, Mr. Thompson retired from the U. S. Army's Judge Advocate General (JAG) Corps. He worked in numerous duty locations worldwide on various strategic international, administrative, and environmental law issues. He also served as a military trial counsel and a Special Assistant United States Attorney prosecuting multiple felonies in federal district court.
He lives in Red Bluff, California, with his wife and twin daughters.