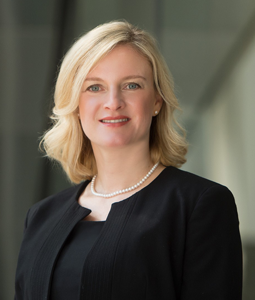 Contact:
Anna
Direct: 916.379.7531
Main: 916.379.7530
520 Capitol Mall, Suite 750
Sacramento, CA 95814
Anna Brown
SENIOR PARALEGAL
Overview
Ms. Brown provides paralegal expertise on a wide range of matters involving environmental and regulatory compliance and enforcement defense. Ms. Brown's experience includes working on contaminated property transactions, providing litigation and trial preparation support, and working on complex matters under the Resource Conservation and Recovery Act (RCRA) and the Comprehensive Environmental Response, Compensation, and Liability Act (CERCLA), as well as their state counterparts. She has specialized knowledge of the regulatory framework affecting the manufacturing, retail and agriculture industries, including issues related to hazardous waste and materials, weights and measures, energy efficiency, and product labeling and registration. Ms. Brown has extensive knowledge of water quality laws, including expertise in the Water Boards' cost recovery process and enforcement, citizen suits under the Clean Water Act (CWA) and Porter-Cologne Act, and National Pollutant Discharge Elimination System (NPDES) permitting.
Oversight of independent third-party hazardous waste compliance audit process for national retailer pursuant to Consent Agreement and Final Order with the U.S. EPA.
Development of hazardous waste identification and management trainings for retail and educational facilities as part of Supplemental Environmental Projects pursuant to Consent Agreements and Final Orders with EPA Region 6 and the U.S. EPA.
Assisted in defense of enforcement matters brought by the California Energy Commission for alleged violations of California's Appliance Efficiency Regulations.
Assisted commercial property owner and clients in manufacturing, retail, and automotive industries in defense of enforcement matters brought by California District Attorneys.
Assisted in challenging hazardous waste facility's provisional Violation Score assessed by the Department of Toxic Substances Control (DTSC).
Assisted with implementing and developing comprehensive hazardous waste management program for national retailer, including development of program materials and development and delivery of program trainings.
Performed internal hazardous waste management program compliance audits for national retailer and automotive body repair chain.
Acted as trial paralegal in complex environmental remediation and breach of contract litigation involving a contaminated site with oversight by the Regional Water Board and imposition of an environmental covenant.
Paralegal Certification, 2003
Associate of Arts, Liberal Studies, American River College, 2014
State Bar of California, Los Angeles, California (Law Office Study Program)
Women Lawyers of Sacramento
MetroEDGE
Network of Professionals in Water and the Environment