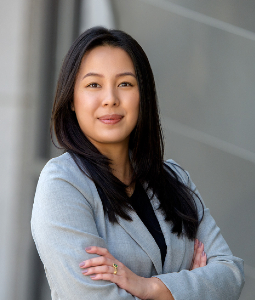 Contact:
Andreya
Direct: 916.379.7683
Main: 916.379.7530
2150 River Plaza Drive, Suite 320
Sacramento, CA 95833-3880
Andreya Woo Nazal
ATTORNEY
Overview
Ms. Woo Nazal helps clients from many different sectors of the economy minimize uncertainty in a constantly changing regulatory landscape. She uses her analytical skills to assist members of the regulated community with a broad range of legal issues, including compliance matters, enforcement actions, and citizen suits arising under state and federal environmental laws.
Ms. Woo Nazal has significant familiarity with environment, energy, and product regulation. She takes pride in her readiness and ability to learn clients' businesses, which span industries as diverse as transportation, agriculture, chemicals, energy, retail, manufacturing and production, technology, and consumer products. Ms. Woo Nazal has particular expertise with respect to California's Safe Drinking Water and Toxic Enforcement Act of 1986 (Proposition 65), the federal Comprehensive Environmental Response, Compensation and Liability Act (CERCLA), as well as its state counterpart, the Hazardous Substance Account Act (HSAA), California's Porter-Cologne Water Quality Control Act, and the federal Clean Water Act (CWA). She also has uniquely sophisticated experience with legislative policy research and analysis, which she utilizes effectively to advise and support clients.
At her law school graduation, Ms. Woo Nazal was the recipient of the Award for Academic Excellence in Environmental Law. The selection is made annually by school faculty and awarded to one student who has demonstrated the highest levels of achievement in the environmental law field throughout school.