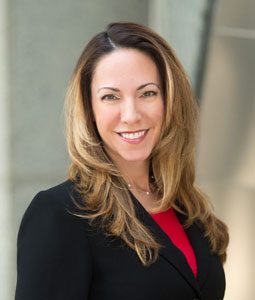 Contact:
Jennifer
Direct: 916.379.7533
Main: 916.379.7530
2150 River Plaza Drive, Suite 320
Sacramento, CA 95833-3880
Jennifer Hartman King
PRESIDENT
Overview
Ms. Hartman King is the founder and President of Hartman King PC. She represents clients in a broad range of federal, state and local environmental and regulatory matters, including providing regulatory advice, developing and implementing compliance programs, litigating disputes in state and federal court, defending government enforcement actions, advising on site investigation and remediation, handling environmental due diligence in mergers and acquisitions, and representing clients in real estate matters involving contaminated property. Her substantive expertise includes such areas as the federal Resource Conservation and Recovery Act (RCRA), the Comprehensive Environmental Response, Compensation and Liability Act (CERCLA), the federal Clean Air Act (CAA), the federal Clean Water Act (CWA), California's Porter-Cologne Water Quality Control Act (Porter-Cologne), California's Hazardous Waste Control Law, and the Global Warming Solutions Act of 2006 (AB 32). Ms. Hartman King handles matters before various federal and state administrative agencies, such as the United States Environmental Protection Agency and its regional offices, the California Air Resources Board (CARB), the State Water Resources Control Board, the regional water quality control boards, local air quality management and air pollution control districts, and the California Department of Toxic Substances Control, among others. Ms. Hartman King also has deep expertise in weights and measures laws. Representing clients with operations throughout the United States, she provides compliance advice, develops and presents employee training programs and defends administrative, civil and criminal enforcement actions.