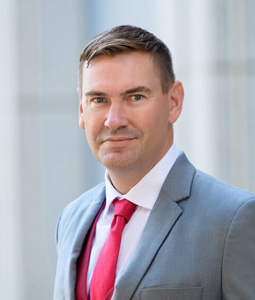 Hartman King PC welcomes Brent Thompson to the firm.
"Brent joins our team after serving 20 years in the U.S. Army, both as an enlisted infantryman and in most recent years, as a member of the U.S. Army's Judge Advocate General Corps," said Alanna Lungren, Principal of Hartman King PC. "We are very pleased that Brent chose Hartman King PC for the next phase in his career and we are looking forward to the great work we will do together in service of our clients."
Mr. Thompson's experience includes environmental, administrative, and international law, as well as significant trial work.
For more information, contact:
Brent W. Thompson
BThompson@HartmanKingLaw.com
916.818.3955